"The Farewell Wedding Ceremony" is the twelfth episode of the second season of The Familiar of Zero.
Louise is secretly approached by one of Henrietta's advisers and is asked to hold the enemy off while the Queen escapes. Knowing that it is a suicide mission, Louise plans to send Saito to safety, but not before marrying him. Catching wind of her plan, Saito uses a sleeping potion on Louise after they wed and asks Julio to take care of her and sets out to meet Albion's advancing troops. Louise faints before she can tell him she has always and still loves him. Despite his valiant efforts, Saito falls on the battlefield. Back at the academy, Louise collapses in grief at Saito's death, however, suddenly the magical flower that is connected to Saito unexpectedly comes back to life. Louise runs out and meets Saito who is very much alive: When Saito fell, the Fairy, who resembles an Elf, saved him, revived him and nursing him back health. While explaining, Saito mentions the fairy's large breasts which then Louise uses as an excuse to fly into a jealous rage, forgets about being sad about him, and starts trying to explode Saito yet again.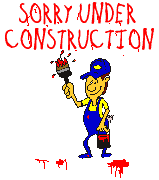 Differences from the Light Novel series
The Magic Flower isn't in the light novel, hence the flaws it has in the anime
Saito's and Louise's reunion is completely an anime original
Saito went missing for about 2 and a half months and was included in the list of those who died
A whole volume was skipped
- Saito's recovery in a small village in Westwood Forest
- Tiffania's character introduction
- Louise tried to summon Saito but was unsuccessful and stopped trying it again, while the summoning portal is in front of Saito sleeping.
- Saito's training with Agnes now that his Gandalfr runes are gone
- Louise's mourning and grief and her attempted suicide at the top the Fire Tower balcony
- Guiche creating a statue of Saito through molding clay with his bare hands in respect for Saito that doesn't know/use magic
- Louise's and Siesta's adventure in search for Saito
- Saito faking his death to Louise by creating his own grave with his torn out Parka on top of it